No pole required. Beginner 4-week video course with world champion Olena Minina. Instant lifetime access after purchase.
Olena demonstrating her flexibility in a contemporary pole choreography
Olena Minina is a multi-faceted performance artist, and the only athlete to have won the world championship for both Pole Sport and Pole Art. She has spent the past decade teaching students of all levels, both in her native Ukraine and at guest-lecture workshops around the world.
Full-Body Flexibility for Beginners. Part of the PPU core curriculum, Principles of Flexibility shows you how to safely and efficiently develop the comprehensive foundations of flexibility and mobility required for pole sport and dance.
You do not need a pole for this course, and there are no minimum requirements.
Just like an online college course. where the videos are pre-recorded and everything is already set up for you. So you can start whenever you're ready, and work through the lessons at your own pace. And it's lifetime access, so you can re-do the lessons as many times as you like.
Principles of Flexibility is designed for three types of students:
Beginner to Intermediate level polers who want the physical skills that will enable them to learn new pole moves more quickly
Those who have never done pole before, but might like to try after they've first built a good physical foundation 
Anyone

wanting to become more active in life and improve their general mobility while doing everyday activities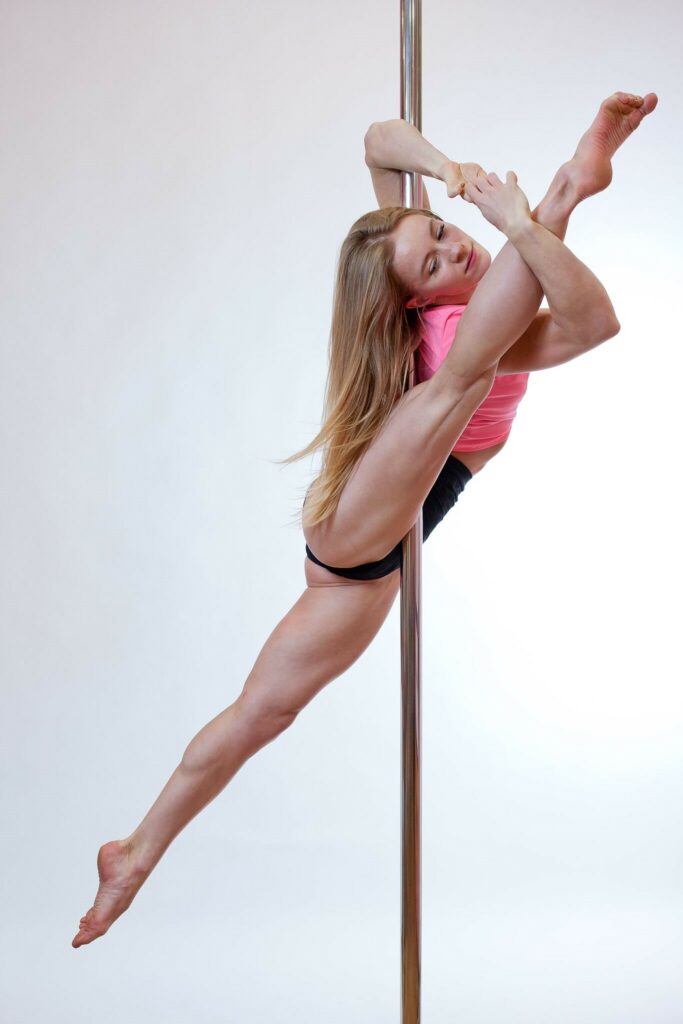 100+ stretching exercises spanning the entire body

8 follow-along stretching routines, each lasting 45-60 minutes
Physiologically correct stretching, incorporating both active/passive and static/dynamic techniques
Safe adaptation of exercises to your current flexibility level
Bonus stretching and conditioning techniques incorporating the pole

Proper activation and recruitment of stabilizer muscles for enhanced balance and coordination
Hamstring stretching and conditioning

Hip mobility and hip joint stretching 

Front splits stretching and conditioning routine

Feet stretching exercises

Hips mobility with middle split routine

Shoulders and chest mobility and strength

Back strength and backbend flexibility exercises

Conditioning and stretching with the pole.
Join the Pole Press University Newsletter